Safeguard Rights
Fill your requests, we will be in touch within 1 weekday after submission.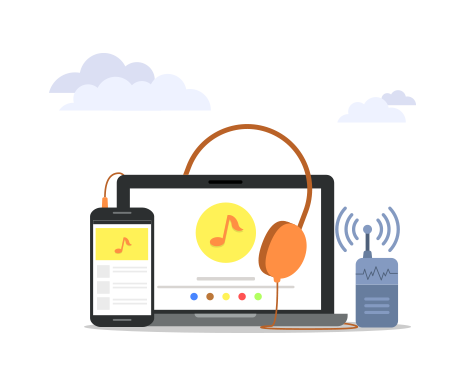 Safeguard Process
1.Monitor

2.Remove Infringing links

3.Evidences preserve

4.Mediate before litigation

5.Litigation
Documents required
2.

Letter of Entrustment

to say entrust us to represent you to safeguard your works.

(not needed for Monitoring service)

3.Published work sample(website links)
FAQ
1.Does Monitoring Center monitor through keywords?

We set up keywords first, and search it through targeting platform even the whole net to find suspicious links. After that, we run fingerprint contrast to get the most accurate result.

2.What does the whole platform monitoring mean?

The whole platform refers to the Internet based on the open PC, mobile, OTT side. And the monitoring platform type covers the mainstream audio-visual website and graphic web portal, small and medium-sized vertical website, community platform, cloud disk and P2P, SmartTV, external set-top boxes, aggregation APK, etc.

3.I don't need one-stop service, only need partial, does it work?

Yes, it does. We will base on your needs to provide service, you can choose the service you need on line or contact us.

4.How do you charge the relevant fee?

We will provide free rights assistance to individual authors,and if you are a member of Copyright Society, we will provide VIP services. Service charges will base on your works'type and number to determine.

5.I am an individual writer and my published article has been re-published somewhere else, how should I protect my legal rights?

You could sent off-line notice letter to the re-published website, or you could negotiate for charging them to re-publish according to the laws. If you need any assistance, please use our website's relevant function.
×
Receive your copyright request,we will be in touch within 1 weekday after submission. !
Type:
Published work:
Phone number:
Mail:
Request describe:
OK
×
Register successfully!
Activation email has been sent to:
Please login to your email within 48 hours, according to the prompt activate it in email。

×

×
Input account or password is wrong, please input again after checking
Remember me next time
About us| Contact us| Report| Register
Contact Phone Number:40000-12426 Business Coorperate Email:12426@12426.cn
Address:Jiaohua Road Jia 18,Room 305,Chaoyang District ,Beijing ,China
Copyright © 2016-2017 12426.cn Copyright Society of China Monitoring Center 京ICP备14016841号-2